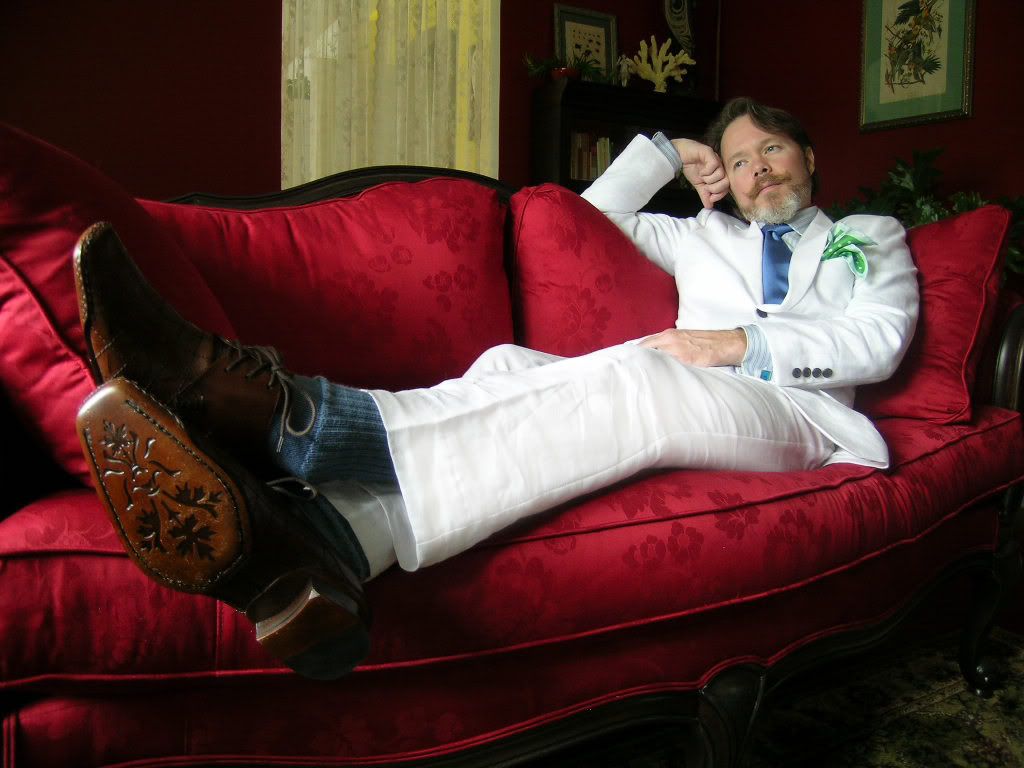 Idag verkar vem som helst med en uppdaterad personlig handlare kunna bli utnämnd till stilikon: Peaches Geldof, Zac Efron, Megan Fox etc. Uttrycket är så slitet att det omöjligen går att använda mer. Jag menar, vi talar ju inte ens om Jackie Kenney eller Hertigen av Windsor längre. Peaches Geldof. Smaka på det...
Lord Breaulove Swells Whimsy
livsmål är att tranformera sin tillvaro till levande konstverk. I sitt eget paradis ute på New Jersey är han president i "United Shires of America" och modus operandi i "The Order of the Bagatelle". Han har skrivit en fantastisk bok "The Affected Provincial's Companion och har en väldigt läsvärd
blogg
. Men framförallt, han ser fantastisk ut. Jag kan inte annat än ropa, skrika och uppmuntra att konsumera allt som har med denna man och hans dandyismer att göra. Det kommer att göra dig till en lyckligare människa.